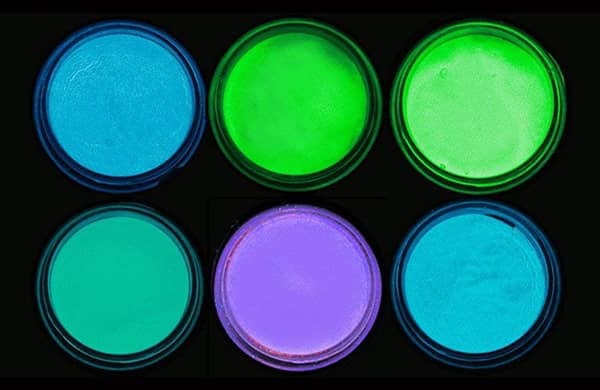 Glow In The Dark Pigments
The primary characteristic that differentiates Glow In The Dark pigments from other colored pigments is that the pigment absorbs light energy (sunlight, interior light, etc.) and then slowly releases it as glow.
Glow In The Dark Pigments are the basic ingredient for most Glow In The Dark products. They are used by consumers and businesses to make craft projects, decorative cosmetics, make safer work and home environments, fishing widgets, and for hundreds of other extremely useful projects.
Any Questions About Glow In The Dark Pigments ?
MSDS, TDS, COA, Request Quote, Formulations, Private labels, Custom packaging, Sample evaluations, etc.
Please complete the contact form and a Customer Service representative will be in touch with you shortly.