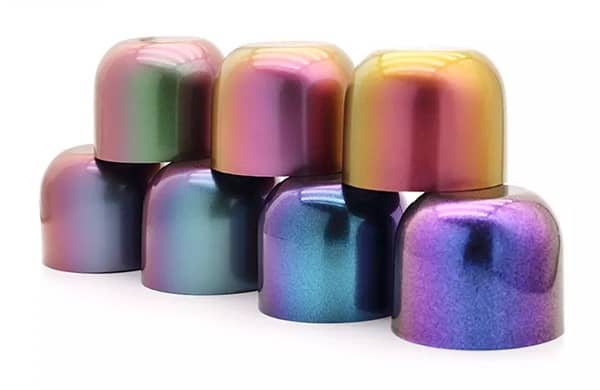 Magic Chameleon Series
Chameleon pigments are Color Shifting Pigments, they're composed of high transparent flake crystals coated with Titanium Dioxide. Color shift pigments show changing colors & strong color flowing effect if you look from different angle. They're the main materials for Chameleon Paints, can be widely used in various industries, such as automobile, lacquer cosmetics, electrical appliances, plastics, printing, synthetic leather, and in high security printing of bank notes, negotiable securities etc.
Any Questions About Magic Chameleon Series ?
MSDS, TDS, COA, Request Quote, Formulations, Private labels, Custom packaging, Sample evaluations, etc.
Please complete the contact form and a Customer Service representative will be in touch with you shortly.