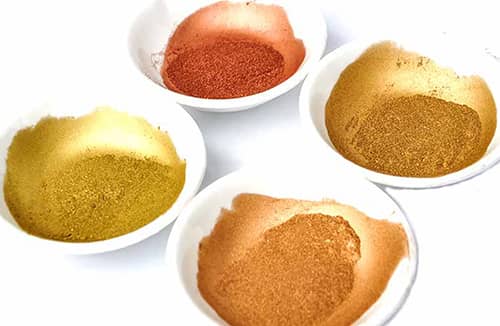 Copper Gold Powders
Copper-gold powder is a kind of metallic pigment with strong golden luster, which is made of copper-zinc alloy and can be obtained by special mechanical technicians and surface chemical treatment in the binder. It has good oxidation resistance and wear resistance. Good weather resistance, acid and alkali resistance; good coverage and other characteristics.
Any Questions About Copper Gold Powders ?
MSDS, TDS, COA, Request Quote, Formulations, Private labels, Custom packaging, Sample evaluations, etc.
Please complete the contact form and a Customer Service representative will be in touch with you shortly.