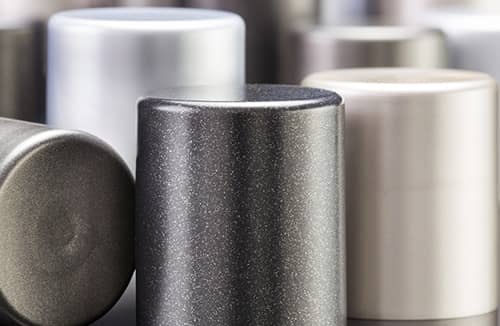 Silvery White Series
Pearlescent of White grades with various colours, such as silver white, flash pearl silver white, shimmer pearl silver white, rutile Sterling Silver, lustre Satin Fine Satin Silver White. As the most commonly used pearlescent series, KT100 is composed of mica flakes coated with rutile titanium dioxide, appears various glossy and sparkling silver colour. When mixed with transparent pigment or dyestuff, it appears not only the pigment colours but also the lustre. When blending with carbon black. it will present stronger lustre effect and appear silver-grey metallic effect. It also can be used with aluminium paste to obtain white and bright silver effect.
Any Questions About Silvery White Series ?
MSDS, TDS, COA, Request Quote, Formulations, Private labels, Custom packaging, Sample evaluations, etc.
Please complete the contact form and a Customer Service representative will be in touch with you shortly.