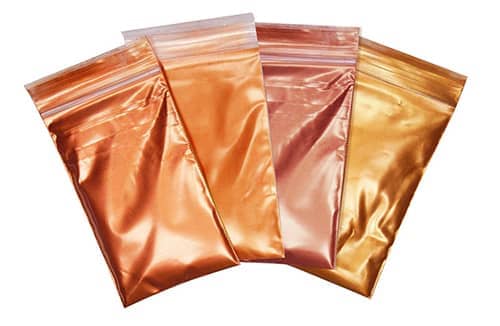 Metal Luster Series
Made from mica flakes coated by ferric oxide, KT 500 has warm metallic lustre, strong concealing property and chemical/physical stability. Due to the metallic effects, they are also treated as metallic pigments. Different colours can be produced by controlling the thickness of the iron oxide coat.
Any Questions About Metal Luster Series ?
MSDS, TDS, COA, Request Quote, Formulations, Private labels, Custom packaging, Sample evaluations, etc.
Please complete the contact form and a Customer Service representative will be in touch with you shortly.