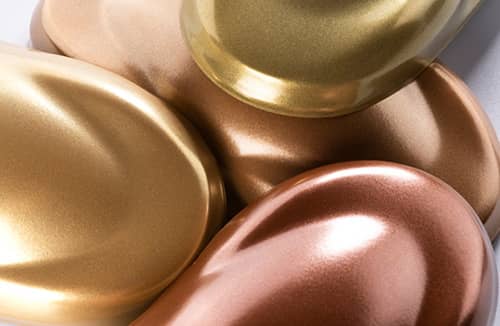 Gold Luster Series
Pearlescent of Gold Series with colours such as gold pearl, aztec gold pearl, royal gold pearl, bronze pearl, wine red pearl, mauve pearl. Composed of ferric oxide and mica flakes coated with titanium dioxide. Compared with copper gold powder, it is more transparent, glossy lustre and bearing third dimension effect. More interestingly they can be mixed with each other achieve special golden effect by accurate controlled blending.
Any Questions About Gold Luster Series ?
MSDS, TDS, COA, Request Quote, Formulations, Private labels, Custom packaging, Sample evaluations, etc.
Please complete the contact form and a Customer Service representative will be in touch with you shortly.